a man from lepenski vir came back to life after 10.000 years
Serbian team of scientists and innovators, thanks to MetaHuman technology and Unreal Engine software, turns a 3D skull model into a digital man with unique skin texture, hairstyle, and accurate facial expressions.
PROJECT DESCRIPTION
We often understand and perceive the past of humanity through material remains, but what the people who created a certain culture looked like, is mostly unknown. Even though archaeologists have excavated tens of thousands of skeletal remains, so far only a few dozen face reconstructions have been conducted, in the form of sculptures.

Our scientists, led by professor Sofija Stefanović, were the first in the history of humanity to reconstruct the exact facial expressions and realistic emotions of people who lived many years before us. Prehistoric MetaHuman is, in fact, a biokinetic model of the face of a man who lived on the territory of Serbia, on Lepenski Vir, 10,000 years ago. This model was created using Digital Ancient People technology, which integrates several state-of-the-art scientific methods such as ancient DNA analysis and forensic facial reconstruction to replicate their appearance and movements based on ancient skeletal remains. 3Lateral, part of Epic Games, participated in development of MetaHuman technology that helped to virtually revive prehistoric man from Lepenski Vir.
The brightness of innovation
Ancient people "come back to life". By reconstructing the whole body and voice, ancient people are represented in museums and TV screens. Visitors can meet face-to-face historical figures, and with the further application of artificial intelligence (AI) they may also talk to them. With the help of new technologies, we transform the understanding of history that is primarily material and give it life through real people.

Forensic reconstruction of the face based on the skull skeleton, supplemented with data on physical characteristics and lifestyle obtained by skeletal analysis. Creating a biokinetic model based on a 3D model of a reconstructed face using MetaHuman technology. Putting faces in the Unreal Engine environment and enabling audience interaction via iPhone.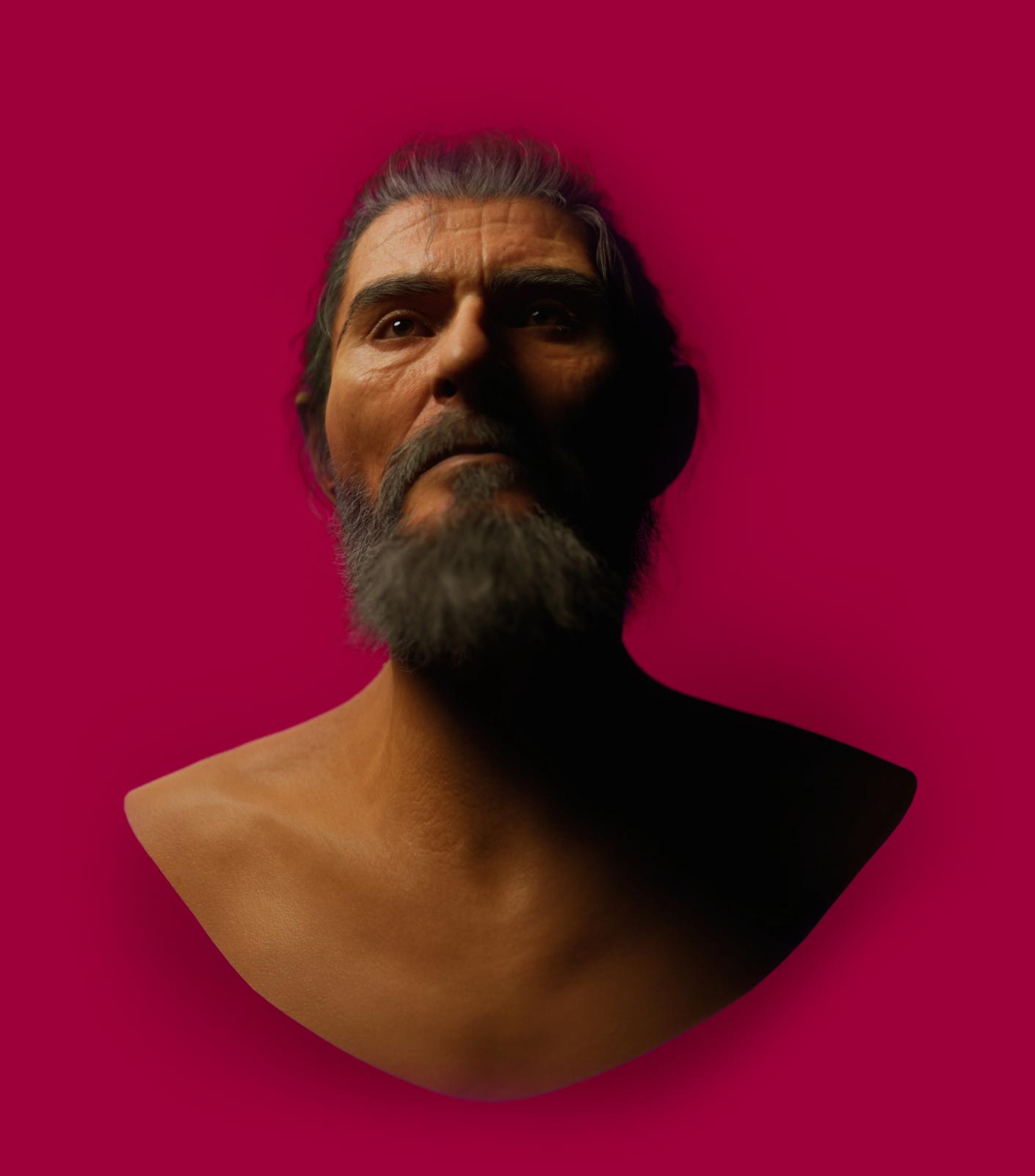 Identity card: The man of Lepenski Vir