Maestro Petar Marić – 8-time electric accordion world champion held memorable concerts at Expo 2020 Dubai

ПОДЕЛИ
Maestro Petar Marić, eight-time world champion in classical, virtuoso and electronic accordion and creative ambassador of the national platform Serbia Creates, held two memorable concerts at the Expo 2020 Dubai.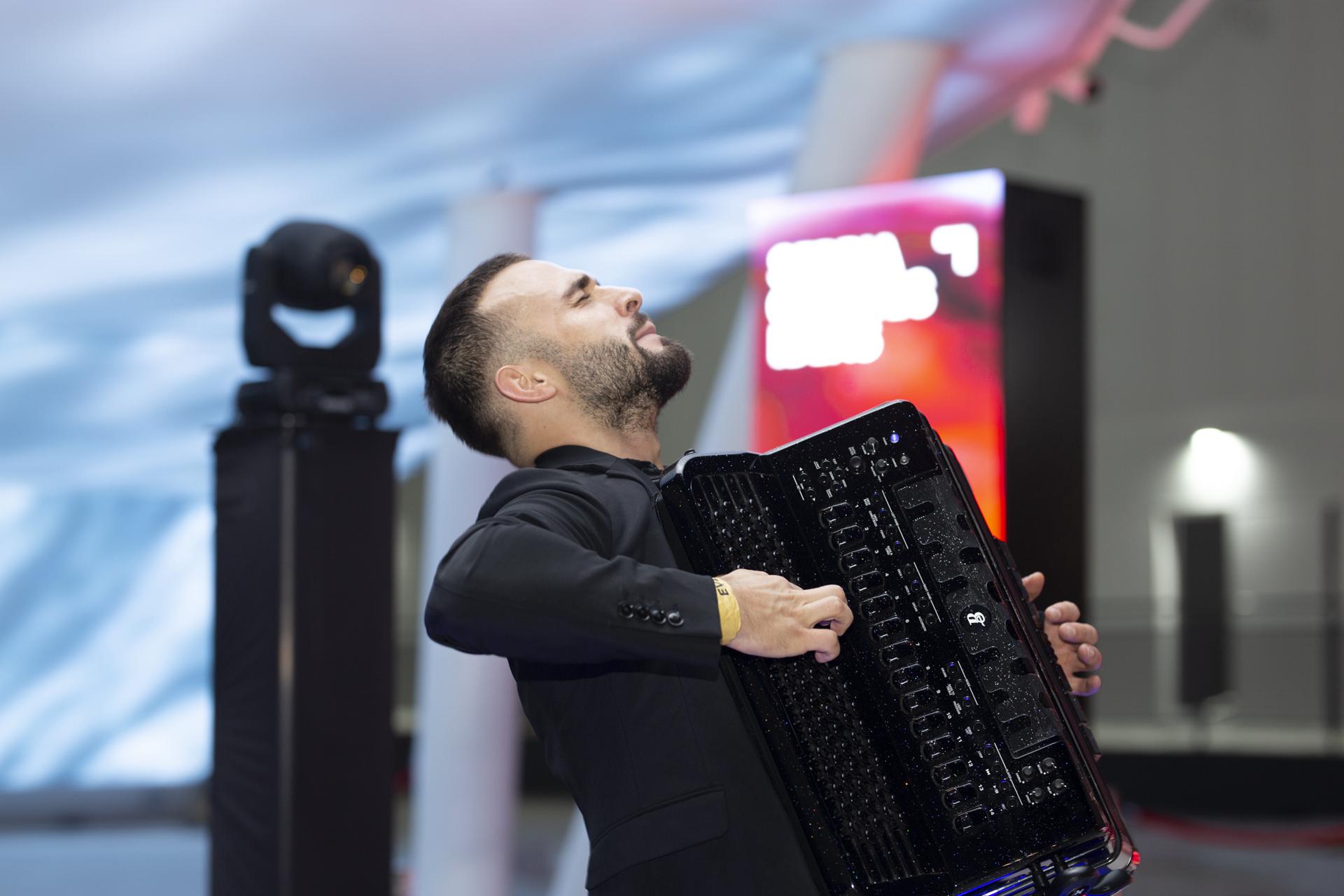 Marić performed at the "Jalasat nights" festival within Expo 2020 Dubai before several thousand visitors, and then in the garden of the Serbian Pavilion, where the enthusiastic audience, got up at one point and, following the instructions of young Marić,  danced a "kolo" (Serbian folk line dance)!
After the concert, Petar Marić shared his impressions with us:
"The Serbian Pavilion takes us to another universe – to futurism, but I am very happy to see here the most beautiful selections of Serbian folk costumes, which fit perfectly into the modern environment. People react to our music with great attention, because it is a mixture of different tunes and everyone can find something they like."
"I am glad that I presented the accordion in a completely different light and that such a traditional instrument was very well received among the global audience, but my greatest achievement is that I taught them how to dance a "kolo". After such performances, I am always proud to be a Serb," Marić pointed out," Petar Marić said.
At only 31 years of age, Petar is conquering the word with his extraordinary mastery of the accordion. He is the winner of the largest international competitions and a Cultural ambassador of the Republic of Serbia.
Born in Serbia (Belgrade) in 1990, Petar encountered the accordion for the first time at the age of 5. He continued his education in France (Paris) where he continued his professional improvement in the area of variété music with the most famous and influential professors in the world of accordion.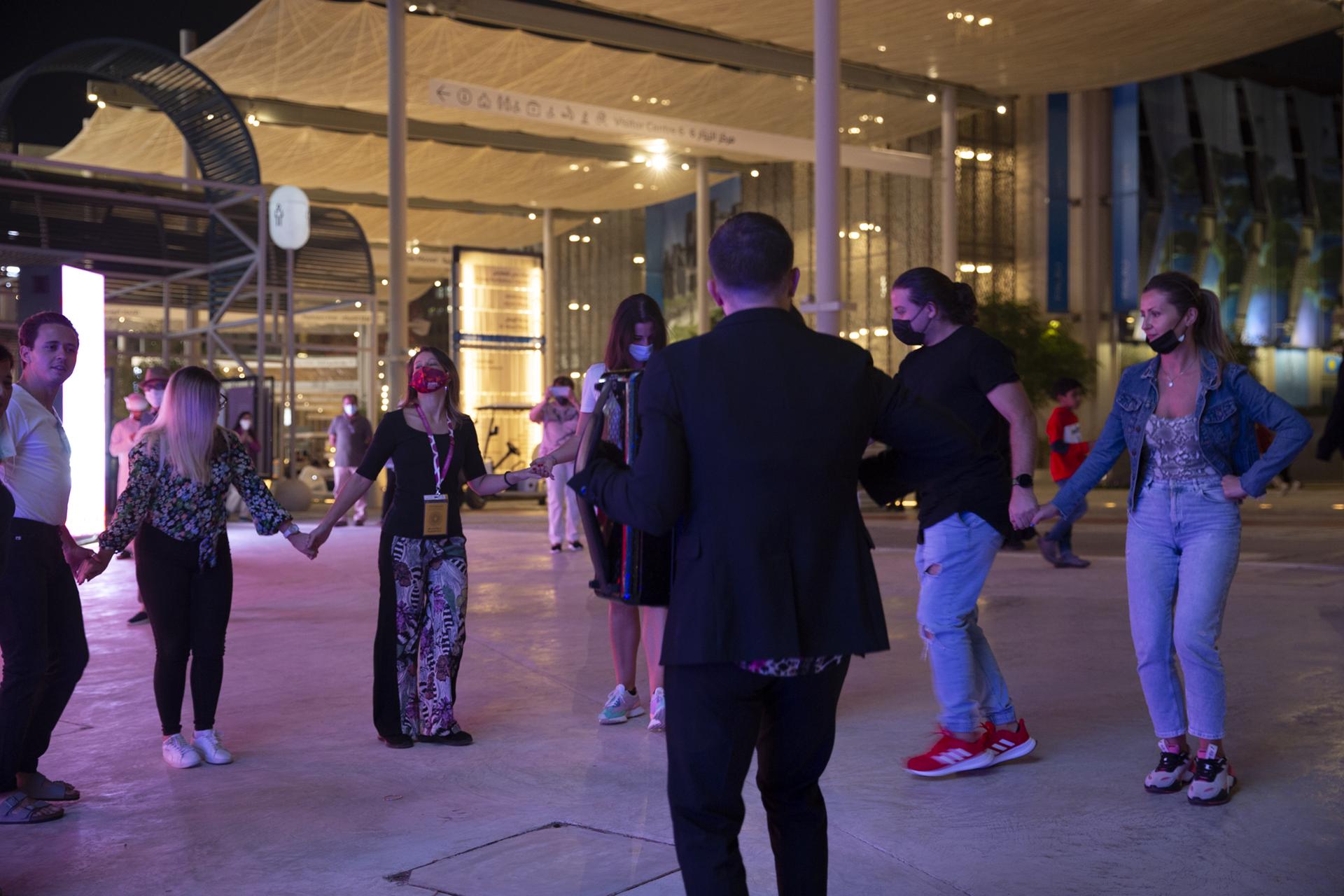 Petar also plays a large number of virtuoso-compositions from the variété genre consisting of music from different countries and of different styles, enabling this world-class young artist to show the audience all the attraction and possibilities of the accordion as an instrument.
This is just the beginning of the third month… Expo lasts 6!
Apart from classical and variété music, the young artist's wide repertoire offers something new and original- electronic accordion and electronic sound presenting the instrument from a new perspective, which will be even more present in the future.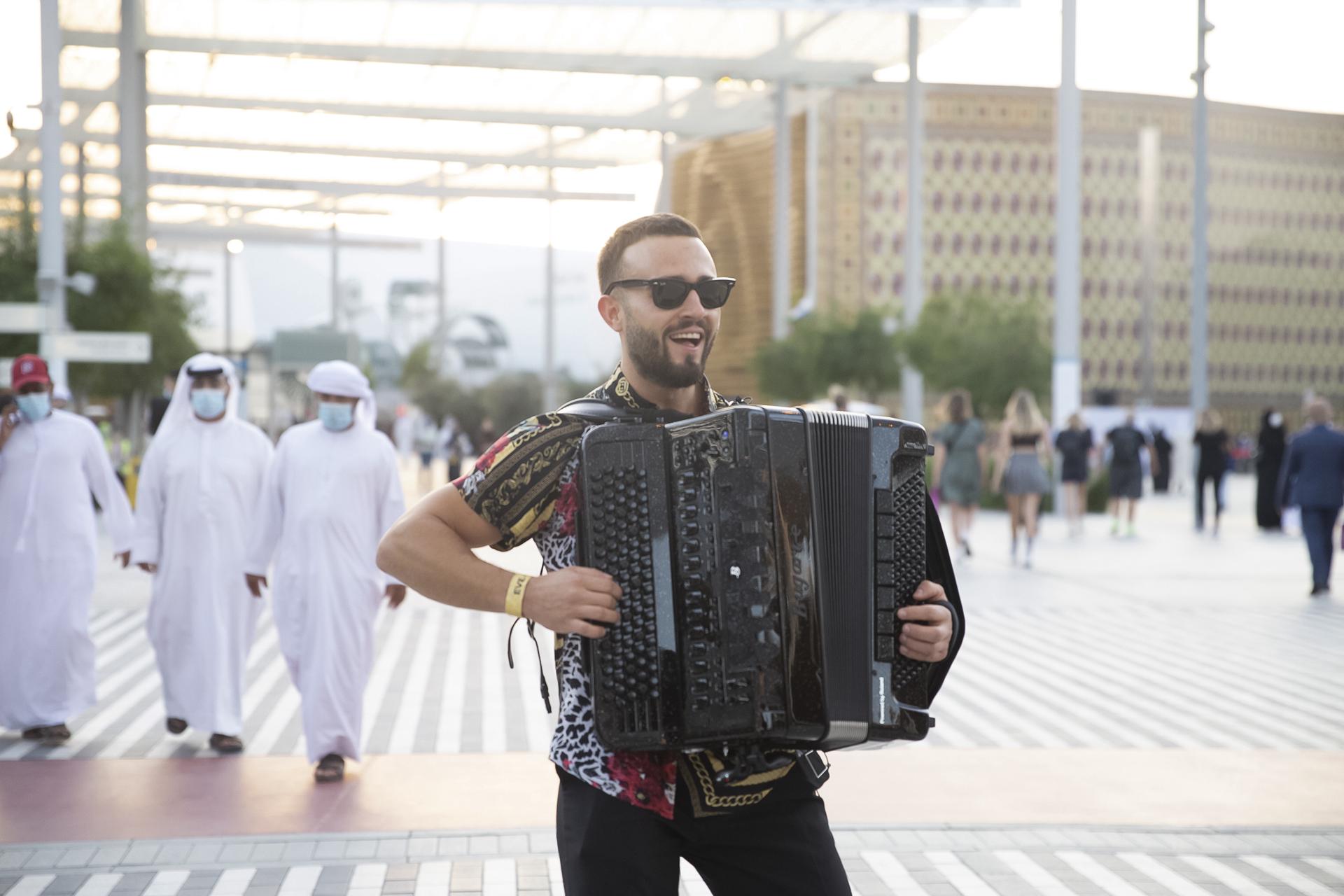 Petar's love for accordion, his extraordinary talent, musicality and domination on the stage have made him heard and remembered all around the world:  in Finland, Norway, Germany, South Korea, Italy, Malta, Austria, France, Greece, Great Britain, the Czech Republic, Poland, China, Canada, Australia, New Zealand, Portugal, Spain, Slovakia, United States of America…