Serbian opera at Expo 2020 Dubai

ПОДЕЛИ
As part of the presentation of Serbia at the World Exhibition in Dubai, "Bespuća" an artistic program of Serbian opera was staged in front of the audiences from around the world, in the garden of the Serbian Pavilion, performed by creative ambassadors of the national platform of Serbia – prima donna Sanja Kerkez, the celebrated soprano of the National Theatre in Belgrade, who was accompanied on the accordion by Luka Lopičić, a member of the band MAiKA.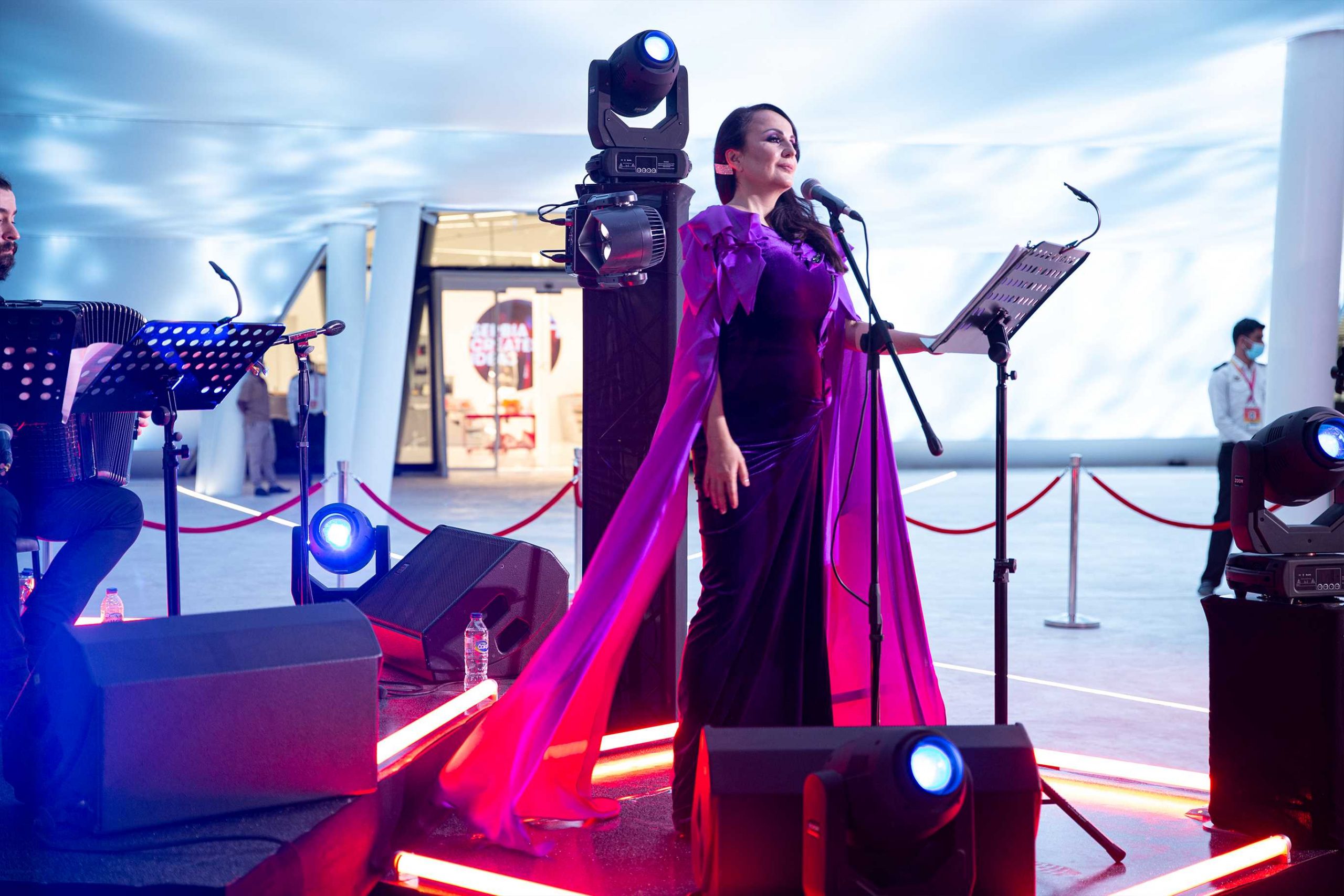 The artistic program "Bespuća" was created on the initiative of the platform Serbia Creates, with the aim of promoting Serbian solo songs.
Serbian opera, but also famous world compositions
The program included works by famous Serbian composers Svetislav Božić, Josif Marinković, Milan Prebanda, Isidor Bajić, Kosta Babić and Petar Konjović, written for piano and voice, only this time arranged and adapted for classical accordion and voice, as well as the famous aria Stanka from Stanislav Binički's opera  "Na uranku".
Our prima donna and soprano Sanja Kerkez, the famous Violeta Valori from La Traviata, Gilda from Rigoletto, Rosina from the Barber of Seville, Mimi from La Bohème, Lucia from Lucia di Lammermoor, presented the beauty of Serbian compositions and songs in Dubai:
"I was honored to perform at the World's Fair and present the Serbian solo song to the audience in Dubai, usually performed with piano accompaniment, this time in a different way – accompanied by the accordion. The audience received us very nicely, and they were especially surprised by the opera performance that they did not expect in this place and ambiance" said Sanja after the performance.
Next are "Tashana" and the world-renowned double bassist and many others…
Sanja Kerkez graduated from the music academy in the class of professor Biserka Cvejić. She is the winner of two annual awards of the National Theater for artistic achievement, as well as the award of the National Theater for the best individual premiere artistic achievement. She has performed in Germany, Switzerland, Austria, Bulgaria, Romania, Macedonia, Greece, Croatia, Norway, Japan, China and France.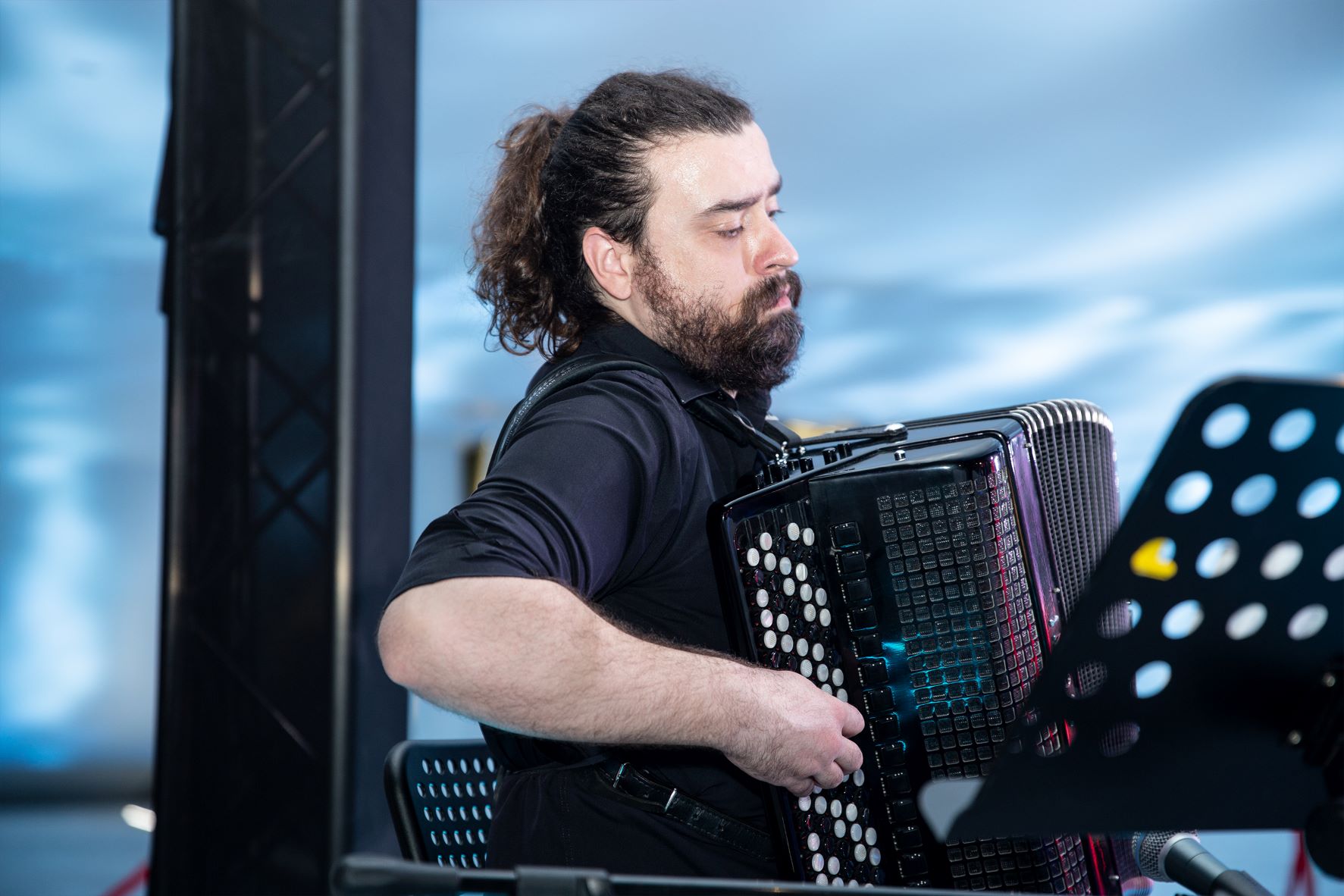 The World Exhibition Expo 2020 Dubai is being held from October 1, 2021 to March 31, 2022, and the theme of the appearance of the Republic of Serbia is: Serbia creates ideas – Inspired by the past, shaping the future.
Through an attractive and authentic program of Serbia's presentation, which in six months will include more than 150 different events, both at the Pavilion and at some of the Expo venues – our top artists, performers, musicians, creatives will have the opportunity to present themselves to the world and, as the best creative ambassadors, to represent Serbia as well.
You can find the photo gallery HERE.