Slobodan Trkulja: "Modern Tradition" Is The Key Element Of Serbia's Image

ПОДЕЛИ
During the previous period, CorD magazine addressed our national platform Srbija Stvara, wishing to receive comments and statements from some of our creative ambassadors, including Slobodan Trkulja, on two issues:
What image should modern Serbia have?
How much did the creatives manage to change our understanding of Serbia and how much did Serbia give them?
Seven of them gave their views and answers: Miloš Biković, Uroš Petrović, Ivana Vasić English, and after we presented what Sofija Stefanović, Stefan Milenković, Ana Krstajić said, now is Slobodan's turn.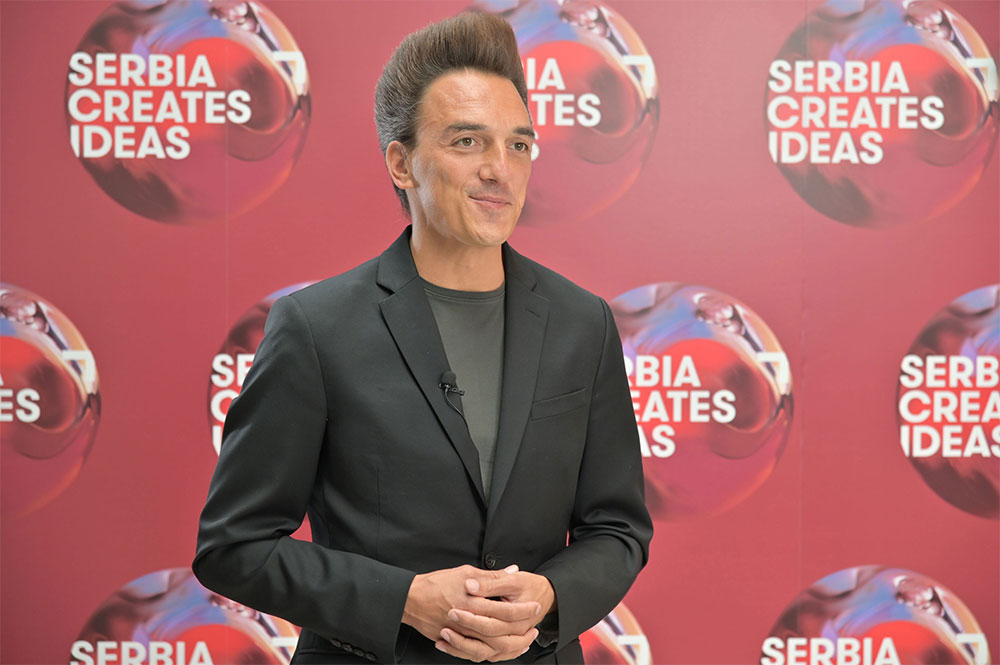 Slobodan Trkulja: Contemporary tradition – a key element of the Serbian image
Serbia is a land of so many qualities, land of kind and talented people, rich history which spans all the way to neolith. Land of creative minds, worlds top sportsmen and music that moves and touches every single soul.
I love the fact that our countrymen are also at the forefront of so many technological inventions brought to the world, from Tesla to Pupin, and nowadays from security patterns of Teslagram to smart technologies of Strawberry Energy, gaming wizards of Nordeus and avatar creators of 3Lateral.
As with the music of my group Balkanopolis, the beauty of Serbian image lies in the strength of our roots, our traditions and customs, thousands of years of Orthodox Christianity and generations of our elders that have shaped and formed the character of our nation – whilst we boldly embrace the possibilities of the modern times we live in. "Modern Tradition" is for me the key element of Serbian image.
Slobodan Trkulja: Serbia Creates did an incredible job bringing individuals all together
Creative minds and creative thinker always break the boundaries and are able to stun the world with their talents and gifts. Now, by being creative ambassadors of Serbia, me and my creative colleagues do not only represent ourselves and our art and achievements, but officially our country as well! For me thats a privilege and a boost to create and work more. 
Serbia Creates platform has achieved an incredible feat by bringing all these strong individuals together under one umbrella of creative industries. Many of these ambassadors never met each other before but once we did the feeling was as if we all know each other for a lifetime. That was the necessary leap needed to go from having creative individuals to forming Serbian creative industry. Sometimes all it takes is to have these people in one room and miracles start happening! These miracles are the new image of Serbia.
One new interview with our creative ambassadors once a week
In the coming period, we will regularly publish all the comments of our creative ambassadors, and you can read the full text on the CorD website.
CorD is an independent monthly magazine in English covering areas such as economics, finance, politics, diplomacy, society and culture.